So I needed a ruler for school. And I didn't want to pay a whole bunch for something cute. All the dollar store had were these for 50 cents:



So I thought to myself, why not make it how I want it? So I grabbed a few rulers (in case I messed up) and got to work. First I painted the whole thing white. It took several coats to cover the existing writing. It's, like, Times New Roman or something and that is my utmost LEAST FAVORITE font. I guess it's because I've had to write so many papers in that font or something. Seriously, if I have to write a paper in that font, I write it in something else first and then change it when I'm done. I know, I know. I have issues :)


Then I worked FOREVER on trying to print an actual size ruler to mod-podge on. I found some online but, alas, they were TNR font. So I went into photoshop and erased the numbers then re-typed in new ones with a font I like. Printing was a nightmare! I couldn't get it to print right! I finally got it by sending it to Word. I had to cut the strip down the middle and overlap a little to make it fit on the ruler.


That's hard to see so here's a close up. It got really bumpy as it dried. I tried to smooth it out as best as possible but oh well. I still like it:


Then I got some 12 x 12 paper and trimmed it to fit the back. The back was about 1 inch wide so I cut the paper a little less than an inch since it is longer than 12 inches. It looks more centered that way. Then I mod-podged it down.


I also cut and glued down a tiny strip to run on the front. This covers the seam where the 2 sides overlap.


Close up:


So now I have a customized ruler just for me :)


If you want to make your own ruler, like how I did, or just print out the ruler I made, you can find the image HERE. This is what it looks like: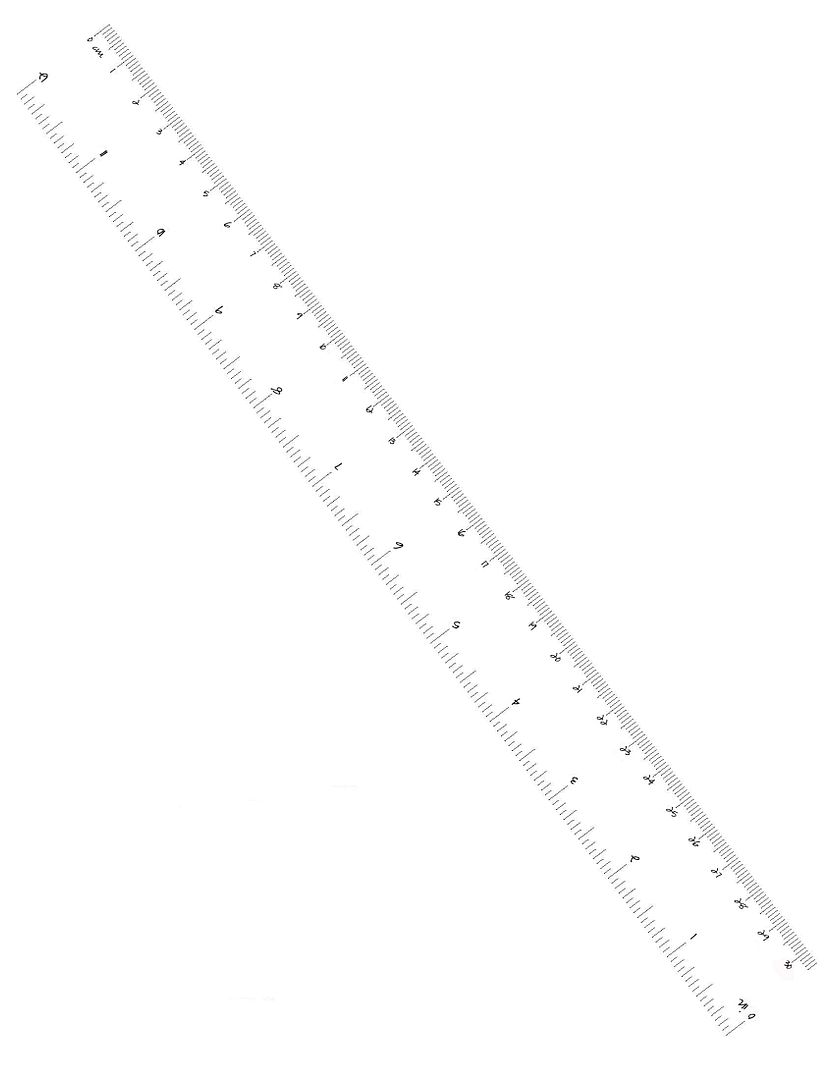 What you need to do is copy and paste the image into a MS Word Document and size it to exactly the page (8.5 x 11). Then print normally. Do not do borderless printing or anything. Just stick with General Everyday Printing. It should print exact. And hopefully you won't go through, like, 20 pages trying to get it to work.

Hope you enjoy! And guess what? It's FRIDAY! YAY! :)