So this is something I made last year. I had gotten a lot of hairbows for Christmas (yes, I know... bows are for little girls but who says a 20 year old can't wear one??). Anyways. I needed something to organize them so I could find them when I needed them and they wouldn't stay thrown all over the bathroom. So here it is...



Sorry the quality is so bad. My camera ran out of batteries (story of my life). So I took this with my phone. My mom had bought these green boards when they were on clearance after Christmas. I bought some ribbon and hot glued it to the back at differing lengths. I used some fabric paint (puff paint is what I call it) to write the letters. I didn't quite center my letters right so I ended up having to draw a bow.


Here's a close up. It hangs on the back of my bathroom door and helps me keep track of all my bows (although a few are missing from this picture- I probably took them off in my car or something and they haven't migrated their way to their home yet).

Really simple and I used an already painted board and just added to it. Hope everyone enjoyed their week and is looking forward to the weekend. I know I am!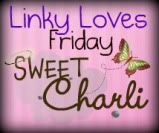 "